The American Alligator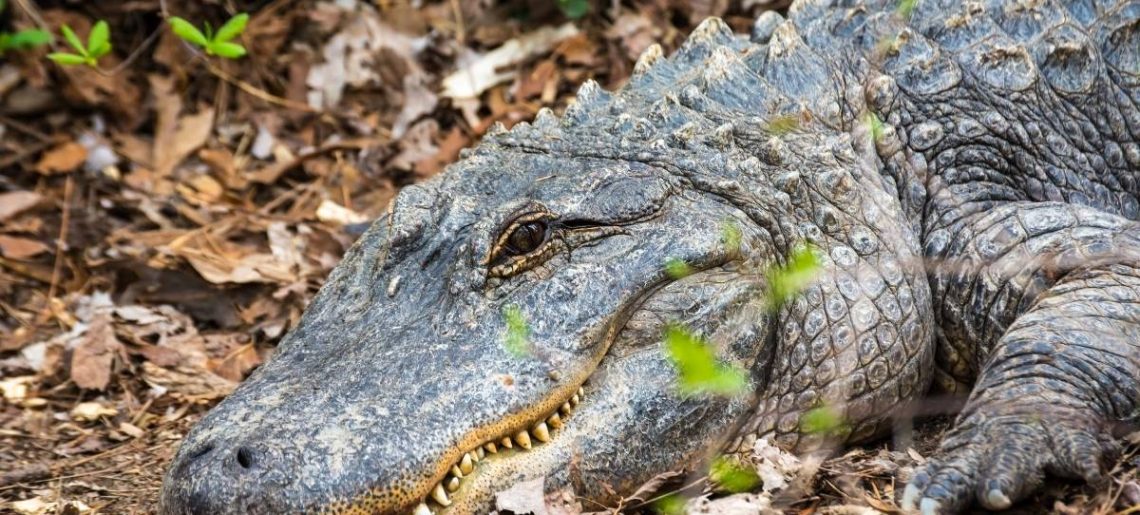 The American alligator belongs to the crocodilian family and is commonly found in the United States. They can be found in many different habitats, including swamps, marshes, freshwater lakes, and rivers.
Please continue reading to learn more about the American alligator, including its lifespan, diet, and behavior.
1. Size
Male alligators average 10 to 15 feet in length and weigh between 500 and 1,000 pounds. Females are smaller, averaging 8 to 10 feet in length.
2. Life History
Alligators have 50 years in the wild, although the average lifespan is closer to 30 years.
They reach sexual maturity by 12 years of age. The mating season occurs in the spring, and females build nests of vegetation to lay their eggs in.
Females can lay up to 90 eggs per nest, but only a small percentage of hatchlings will survive to adulthood. Hatchlings are about a foot long and weigh only a few ounces.
3. Diet
Alligators are carnivores with a diet that consists mostly of fish. They will also eat turtles, snakes, small mammals, and carrion.
4. Habitat and Range
Alligators are found in swamps, marshes, freshwater lakes, and rivers throughout the southeastern United States.
They can regulate their body temperature by basking in the sun or soaking in water. This allows them to be active year-round, even in cold weather.
5. Hunting Habits
Alligators use a technique called "still hunting" to ambush prey. They will lie motionless in the water with only their eyes and nostrils poking above the surface. When an unsuspecting animal comes close, the alligator will strike with lightning speed, grabbing the animal in its powerful jaws.
They use their tails as weapons. They can swing them back and forth to knock down prey or predators. They will then drag the animal underwater to drown it. They use their sharp teeth and powerful jaws to tear apart their prey.
6. Difference Between Alligator and Crocodile
The American alligator is different from a crocodile in several ways. For example, alligators are typically smaller than crocodiles, and they have a narrower snout. Alligators also have less webbing on their feet, which makes them better swimmers.
Alligators are found in freshwater habitats, while crocodiles are found in freshwater and saltwater habitats.
Both alligators and crocodiles are members of the reptile family, including lizards, snakes, and turtles. Alligators are native to the United States, while crocodiles are found throughout the tropics.